Team
Our competent team, composed of lawyers and staff, is always there for you and will always try to carefully deal with your requests as quickly as possible. Due to the versatile language skills of our staff, you can contact us in a variety of languages (eg English, Russian, Romanian, Czech, Hebrew).

Partners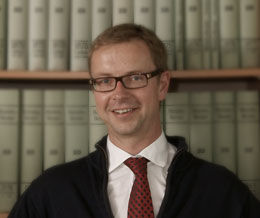 Attorney
Dr. iur. Ronald Hofmann
Labour Law
Specialises in the areas of labor law, social law and administrative law.In 2003/2004, Dr. Hofmann received his Ph.D. from the University of Regensburg with Prof. Reinhardt Richardi on "The control of labor contracts after the reform of contract law." Previously he worked in a national law firm in Namibia / South West Africa. In the years 2004/2005 he taught at the Moscow State University. Since 2009 he has been practising as "Labor Lawyer". Since 2011 he has been working on a part time master's degree (LL.M) at the Law Faculty of the University of Cape Town (UCT).
Languages: German, English und Russian
Memberships: Bar Association in Nuremberg, German Bar Association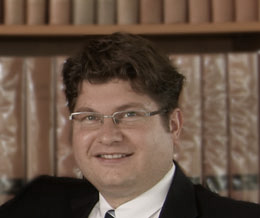 Attorney
Markus Huesmann
Family Law
Mostly works in the areas of civil, family, inheritance and traffic law, having graduated in Regensburg. He was a research associate at the Chair of Civil Law, German and European Private Law at the University of Regensburg. Attorney Huesmann gained international experience while working in a law firm in Tel Aviv, Israel. He has been a lawyer specializing in family law since 2009.
He is involved in custody proceedings as lawyer of the child.
Languages: German and English
Membership: Bar association Nuremberg, German Bar association, German-Israeli Lawyers Association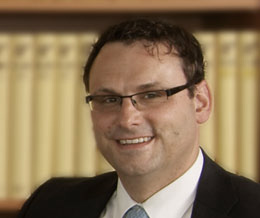 Attorney
Jörg Sodan
Criminal Law
Primarily responsible for legal matters in the areas of criminal law, traffic and misdemeanor cases, immigration law and international contract law.He studied law at the University of Regensburg and at the State University of St. Petersburg / Russian Federation. Through his study abroad and his professional activities in the field of CIS countries, he obtained a very good command of the Russian language and a good overview of the legal and economic situation in these countries. Attorney Sodan is therefore particularly involved with cross-border cases. He has been specializing in criminal law since 2008.
Language: German and Russian
Membership: Bar Association Nuremberg, German Bar Association